An ATPBot Account gives you access to our Dashboard and strategy center. With an ATPBot Account, you can do things like:
Connect exchange to and upgrade your ATPBot account.
Find and add alternative strategies in strategy center.
Run strategies and gain your returns.
Step 1: Find the Sign-up Page
Go to the homepage.

Click Sign up.
Step 2: Use Your Email, Apple or Google Account to Sign-up
Enter your valid email address along with your password, repeat your password, click "Sent" and finish the verification. Go to your inbox and enter the verification code provided in the email we just have sent to you on the sign-up page. Click the "Sign Up" button when you are ready.
By clicking "Sign Up" you agree to Terms of Use and Privacy Policy.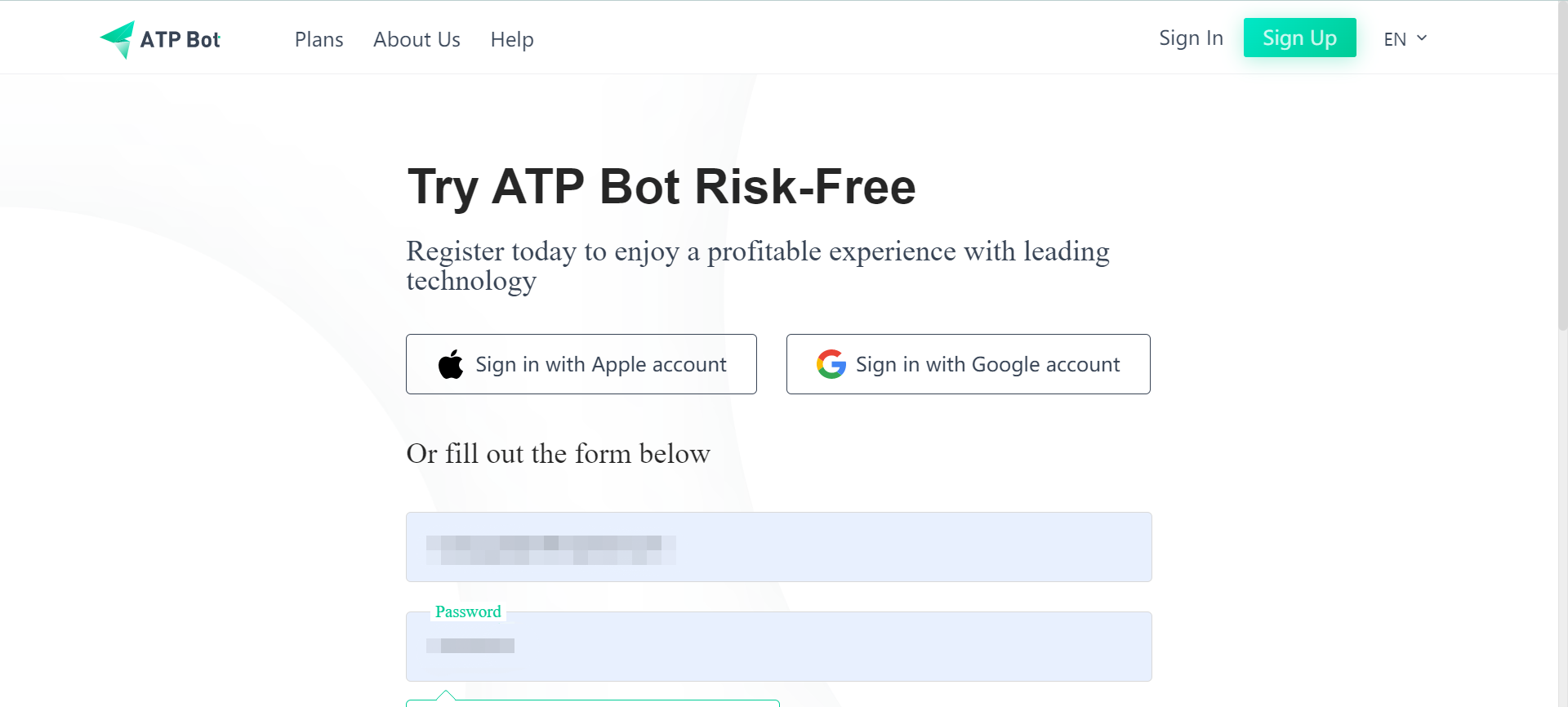 If you prefer using your Apple or Google social media account, please click the appropriate button and follow the instructions in the appeared window.