Are you having trouble resetting your password? Find out how to reset the password at ATPBot and stay safe at all times.
If you want to reset your password and restore access to your account, then, in this article, you will learn how to do it step-by-step.
Step 1: Reset Password
The first step is to reset your password by clicking the Reset at the bottom of the sign-in page.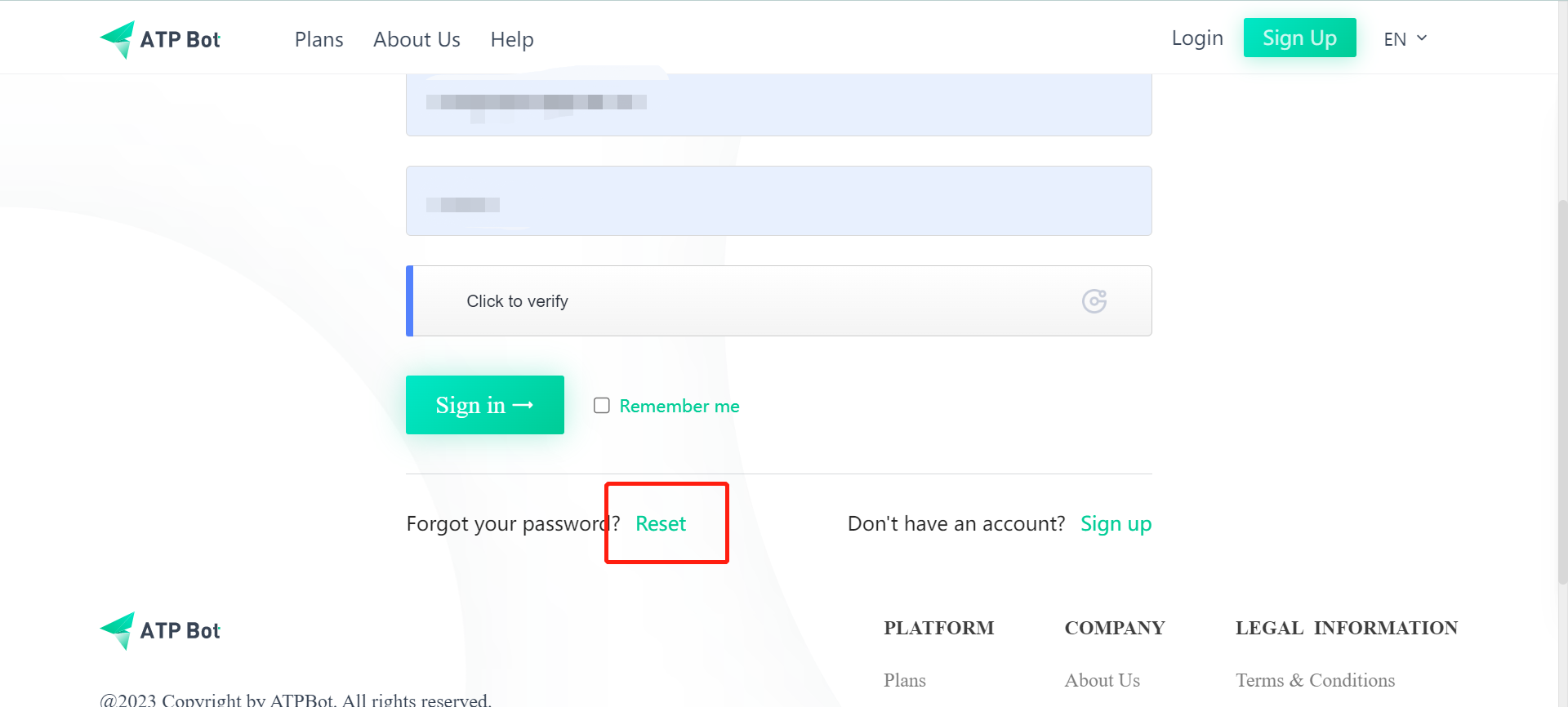 Step 2: Enter Your Email
This link will redirect to the Forgot Password page.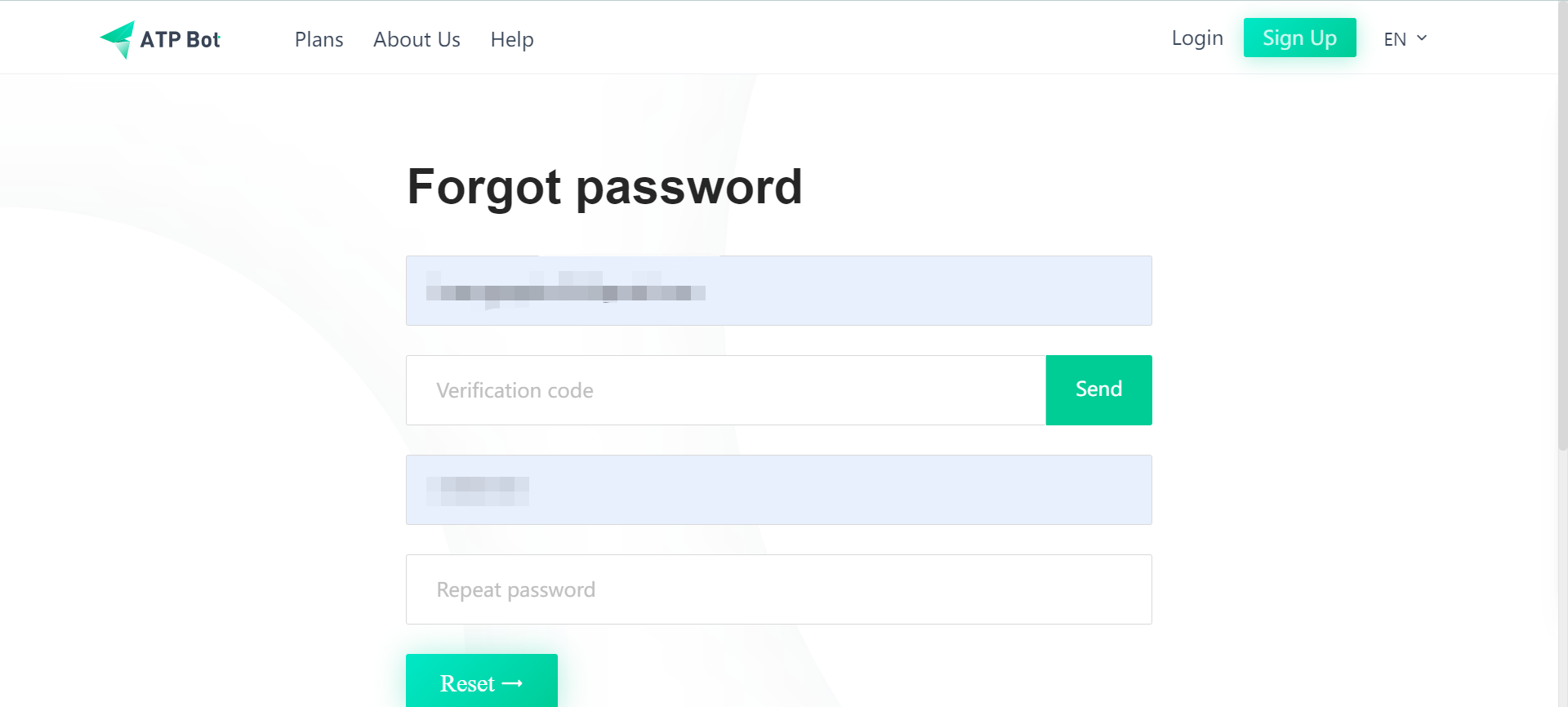 Enter your email address and click Sent to receive the verification code. The verification code will be sent to your email address within 5 minutes. If you do not see the verification code email in your inbox, please check both Spam, Junk, and Promotions folders.
Step 3: Enter Your New Password
Now enter a new password. Please make sure that your password contains at least 1 uppercase letter, 1 lowercase letter, 1 number, with 8-16 characters (special symbols are allowed).
Step 4: Confirm the Change
Repeat the new password. When ready, click the Reset button.
Step 5: Sign in
After that, you will be redirected to the Sign In page. Enter your email address and the new password. Once done, you will be able to access your ATPBot account.