Google Authenticator is a software token that functions like OTP SMS verification. A time-based one-time verification code will be generated every 30 seconds after your mobile number is linked with the Authenticator. You can use the verification code in this app to login and perform other security settings.
Step 1: Go to Setting
Sign in your ATPBot account and find the Setting button by clicking the arrow beside your avatar.

Click the 2FA button on the setting page and follow the instructions.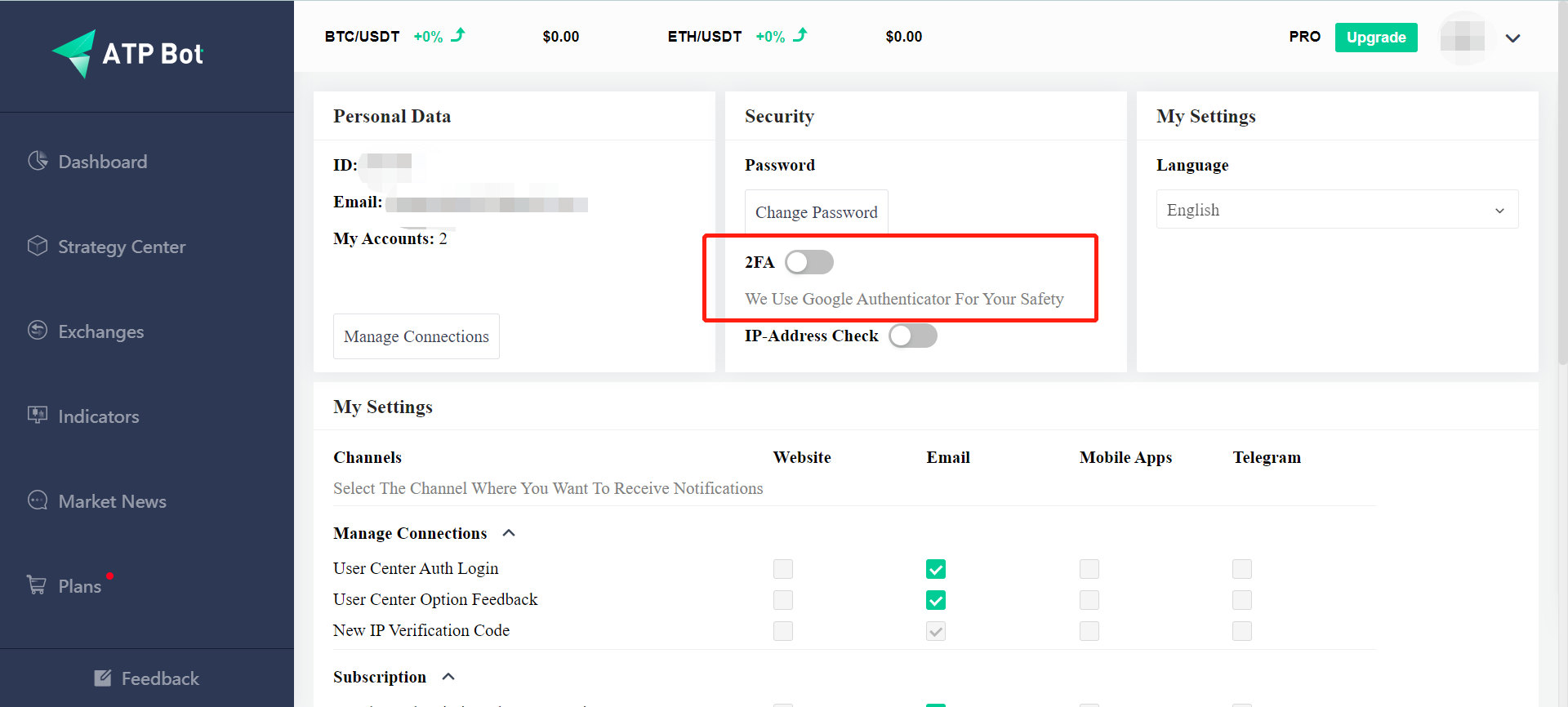 STEP 2: Install Google Authenticator
For IOS users, search 'Google Authenticator' in the App Store to install. For Android users, search 'Google Authenticator' in the Play Store, or search it on your mobile browser to install.
STEP 3: Add Backup Secret key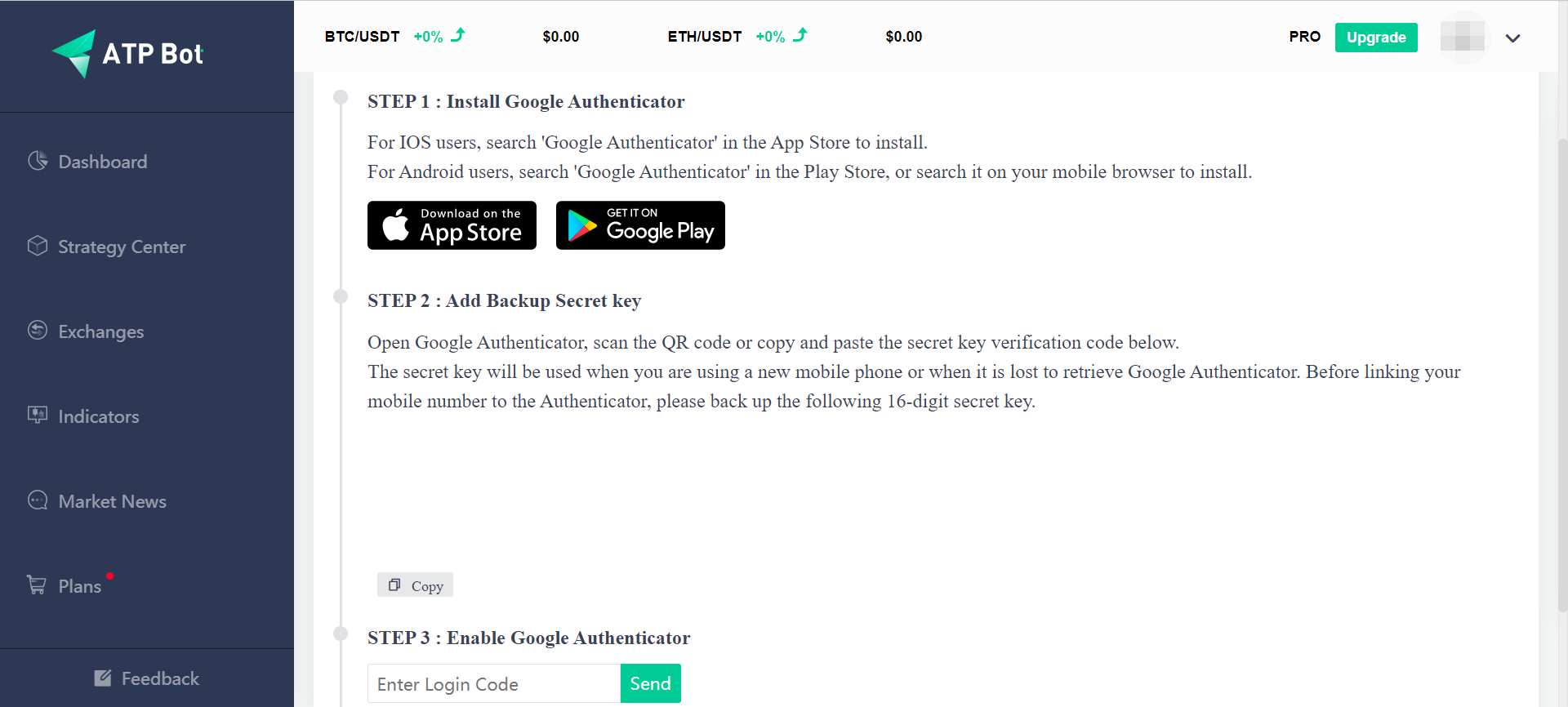 Open Google Authenticator, scan the QR code or copy and paste the secret key verification code below. The secret key will be used when you are using a new mobile phone or when it is lost to retrieve Google Authenticator. Before linking your mobile number to the Authenticator, please back up the following 16-digit secret key.
STEP 4: Enable Google Authenticator
Enter your login code and Google verification code. When you're ready, click Submit.