The Balance can be used to pay the management fee. (What is Management Fee?)
To avoid missing the best timing for trading, you can skip the one-time management fee payment required to run a strategy by having sufficient balance on ATPBot.

You can check your balance on Dashboard.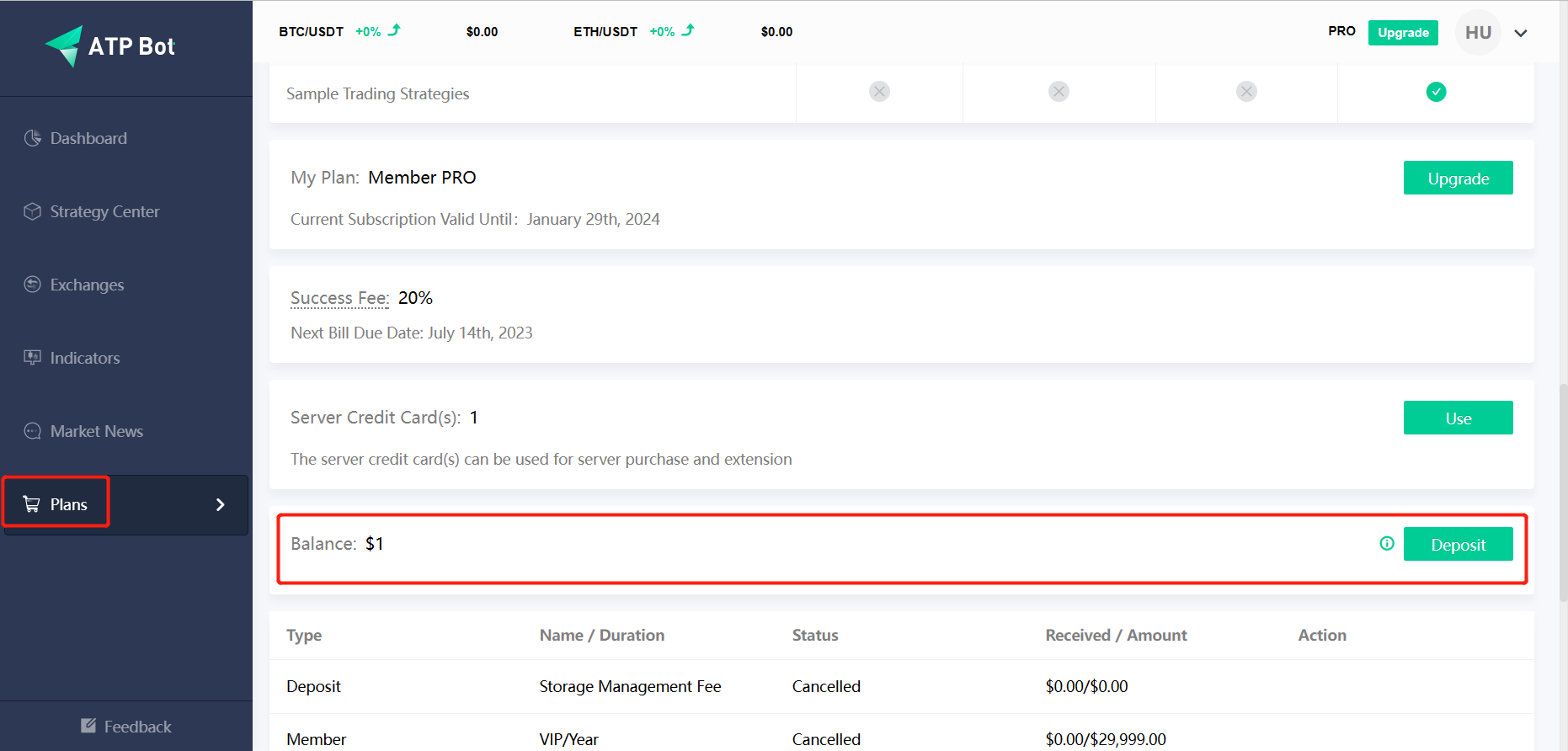 You may want to know how are the management fees charged and where to pay the management fee. Click here for details.