1. Click on the button shown below after you have completed the registration of your Binance account.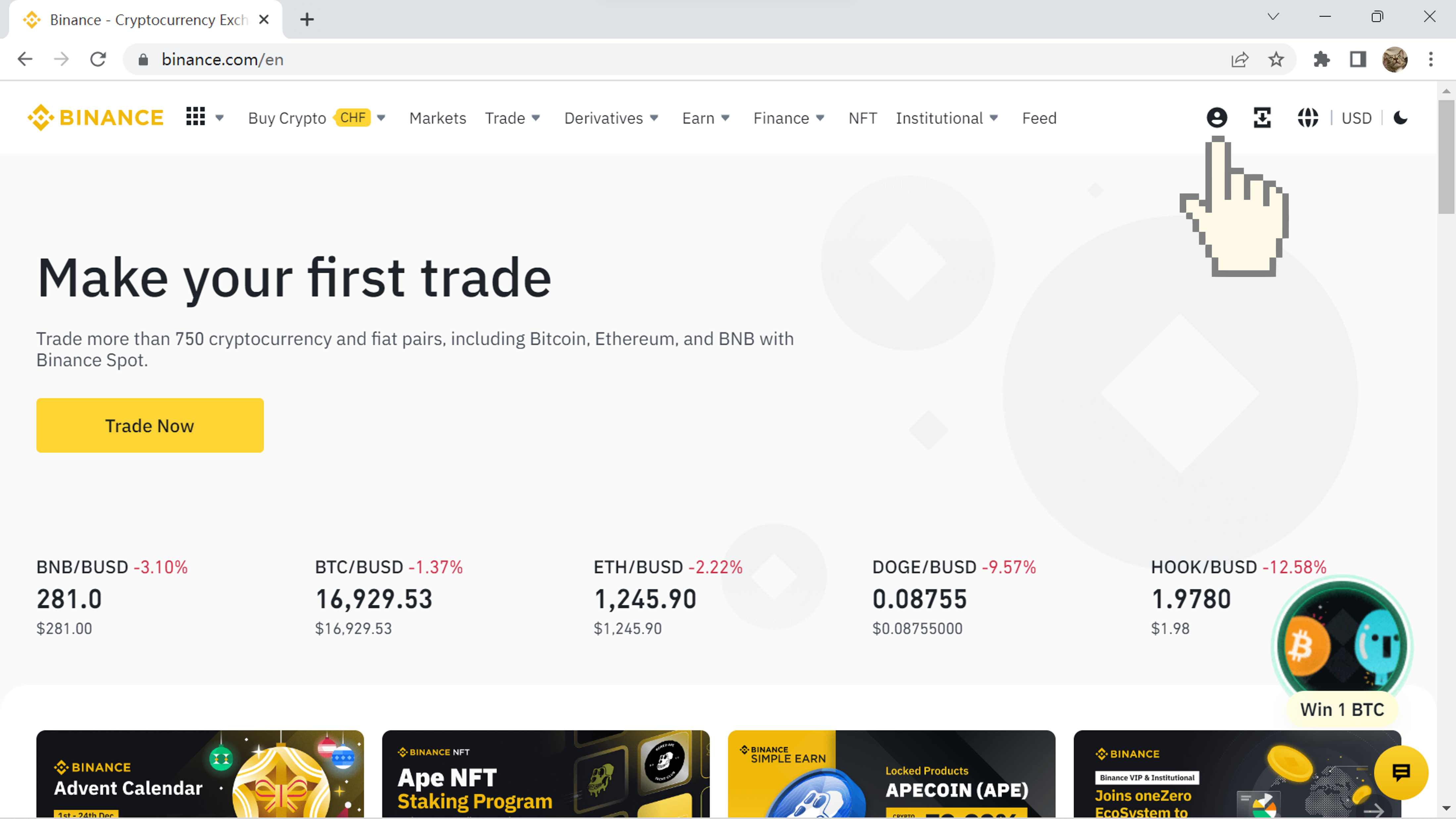 2. Scroll down to find the "API Management" section.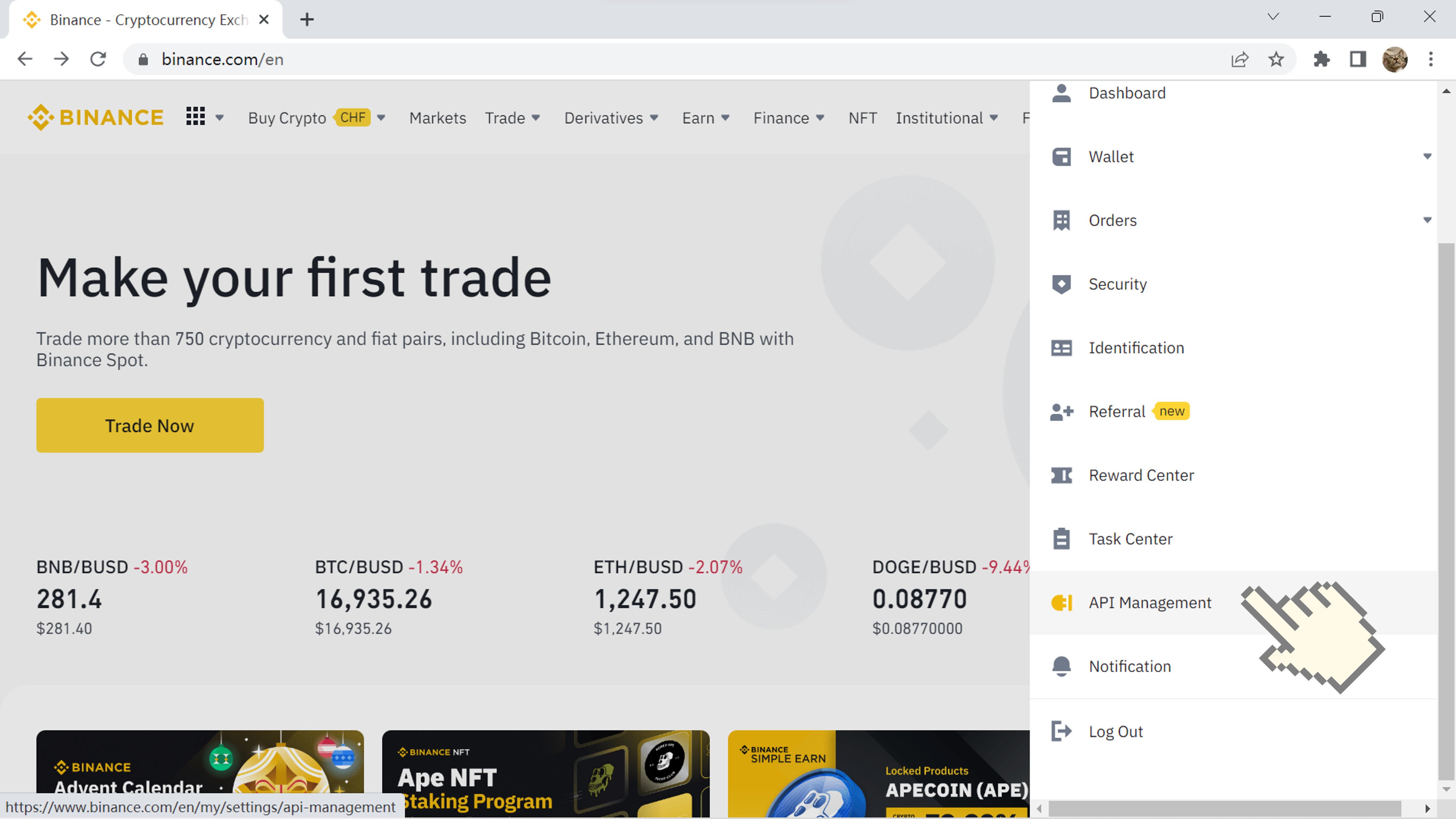 3. After entering the "API Management" page, click the correct API Key's name to spread it.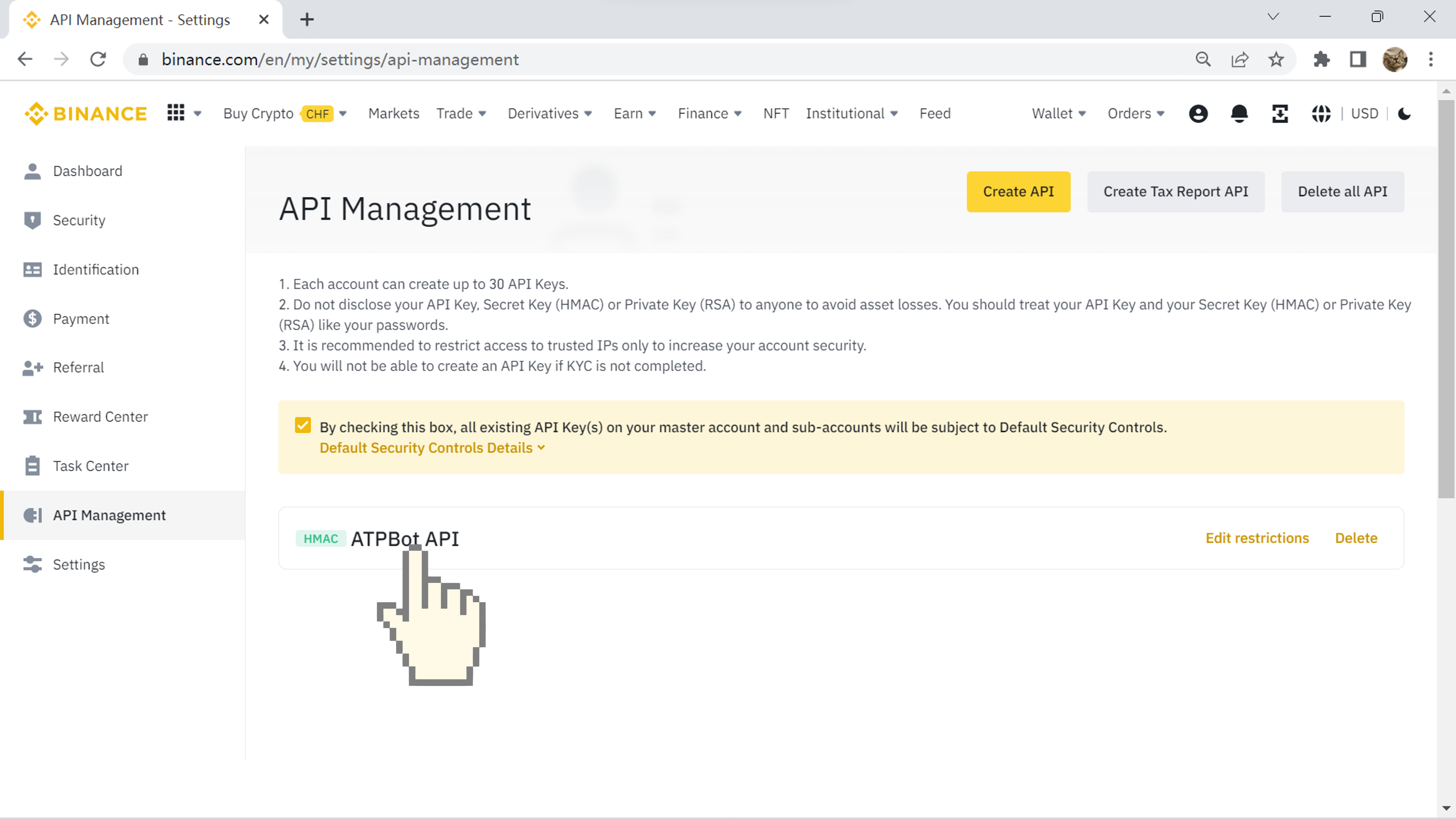 4. Then you can click the "Copy" bottom to copy the entire API Key.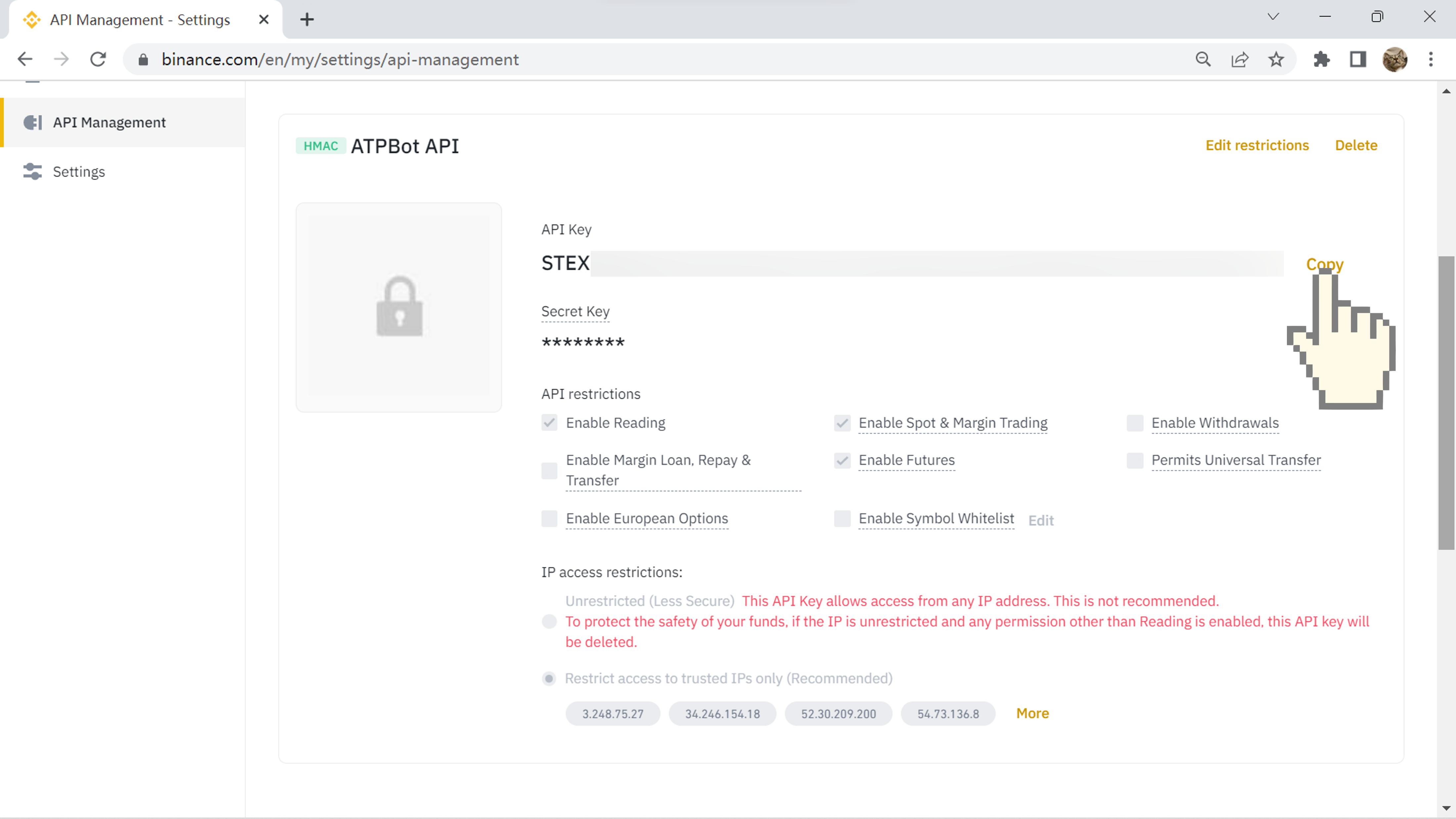 * You need to keep your Secret key securely as a password because it will only show once when you created the API Key. If you forget your Secret Key, you will need to delete the API Key and create a new one.
You may want to know:
- I Don't Have a Binance API Key yet. How Do I Create One?
- How to connect my Binance API Key to ATPBot?