When prompted with "Failed to get the listen key", it is probably because the API Key you have entered is wrong. You can do the following to make sure your API key is correct.
Ensure your exchange is available on ATPBot
The exchanges below are officially supported by ATPBot and more supported exchanges will be coming soon! Please check the exchanges your API Key belongs to are supported by ATPBot.
Spot

Futures

Recommended Level

Sign-up

Binance

✅

✅

⭐⭐⭐⭐⭐

Bitget

Coming soon

Bybit

Coming soon
Ensure your API Key and Exchanges are fixed
If you have more than one API Key in an exchange, make sure that the exchange you chose and the API Key you entered are both correct and fixed.
Use the copy button instead of typing each letter
The API Key is usually long and complicated for you to type in blanks. You can use the "Copy" bottom provided by the exchange page and paste it to make sure you entered the correct one.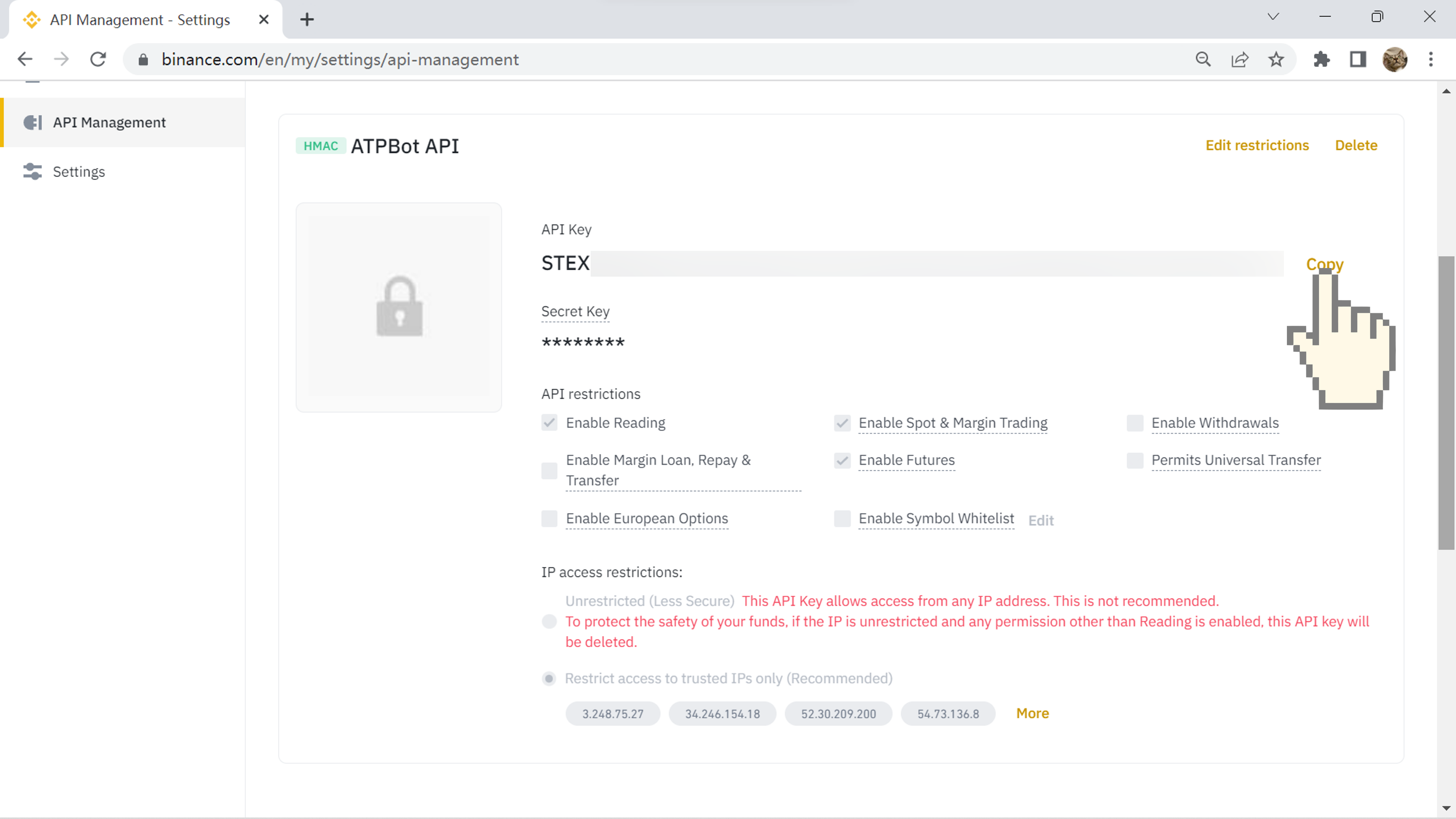 Check your API Key status in the Exchange
The following actions may cause your API Key to work improperly
- You have chosen to disable your account in Binance.
- You enabled the Cooling-off Period Function in Binance.
- Your Binance API Key did not choose "Restrict access to trusted IPs only (Recommended)". This will make your API expire in 30 days. Check the API Key restriction setting guide.