When prompted with "Required API permission", it means that the necessary restrictions for your API to run the strategies and trading through ATPBot have not been allowed. Please allow the restrictions below in the API Management page in your exchange.
Binance
1. Click on the button shown below after you have completed the registration of your Binance account.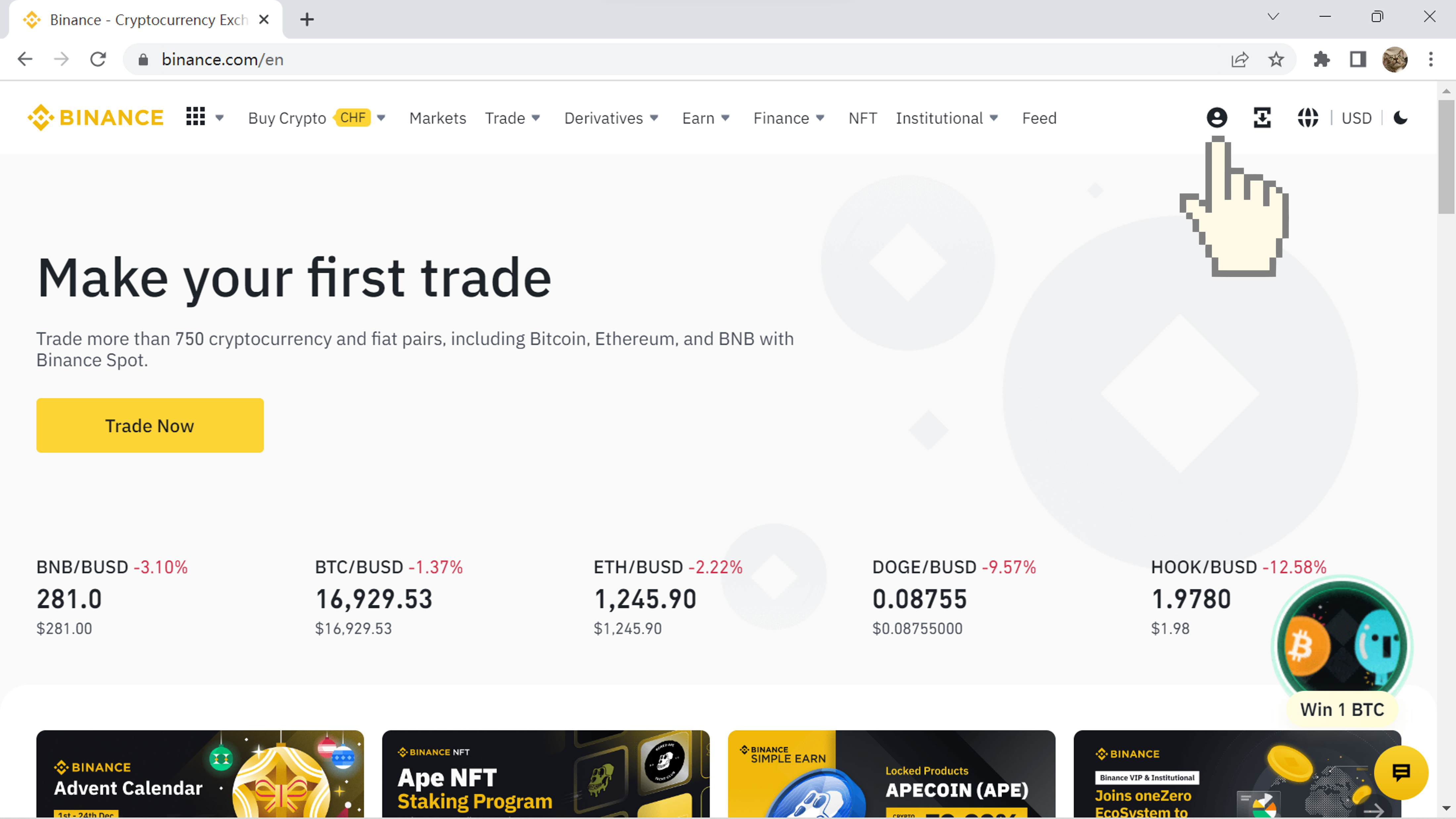 2. Scroll down to find the "API Management" section.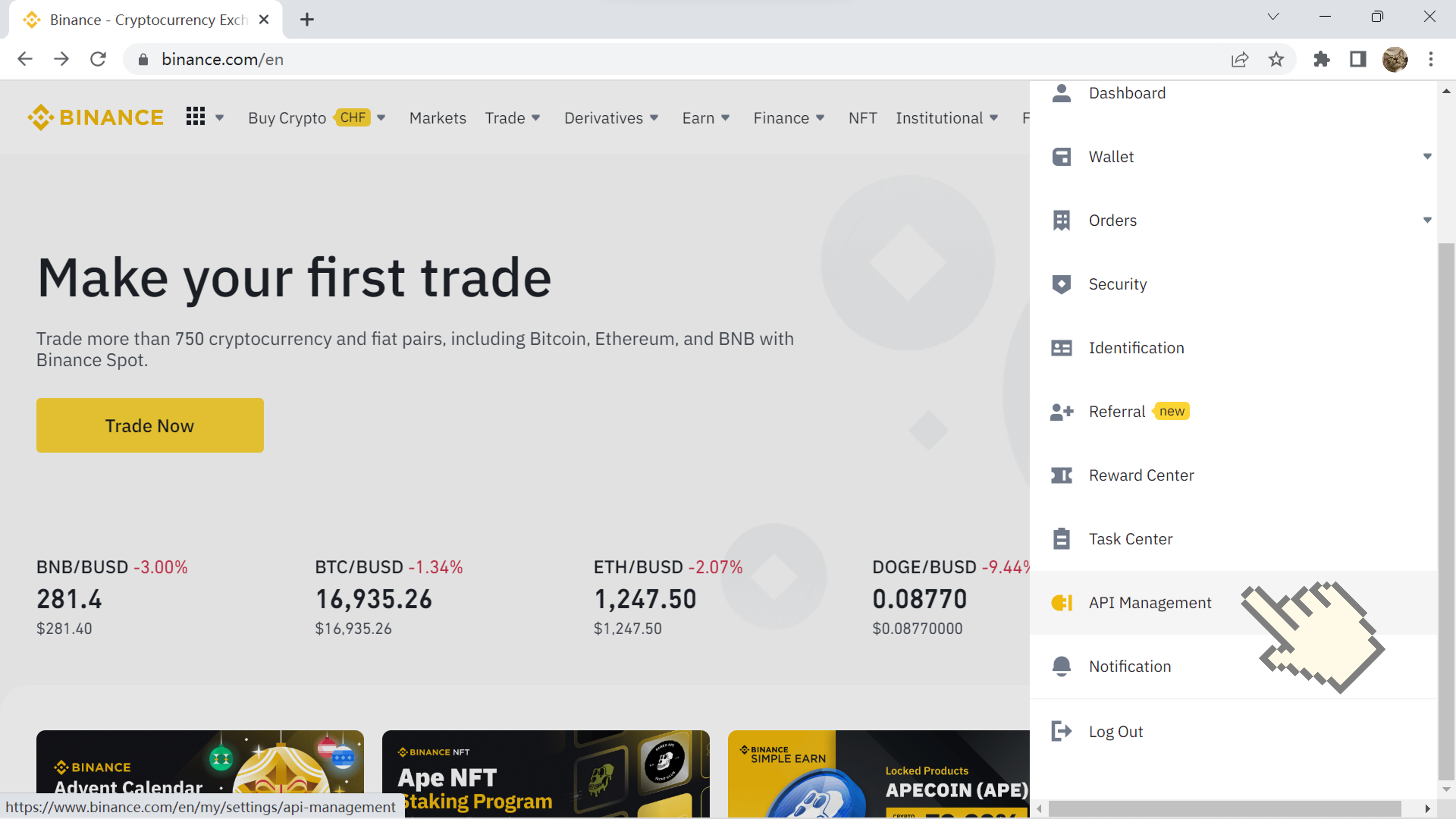 3. Click the API Key you want to spread it.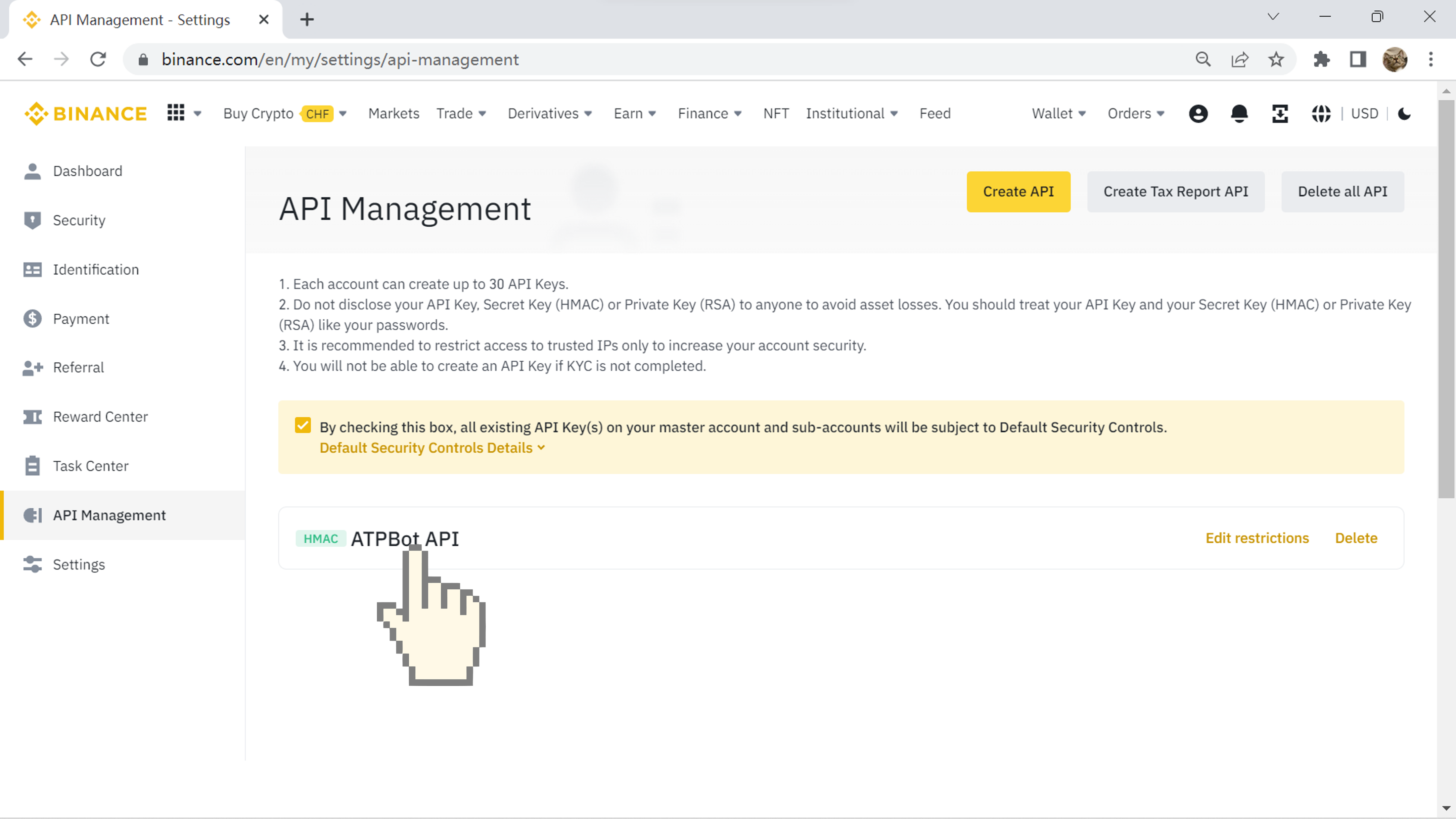 4. Click "Edit restriction" to edit the API Key's restriction.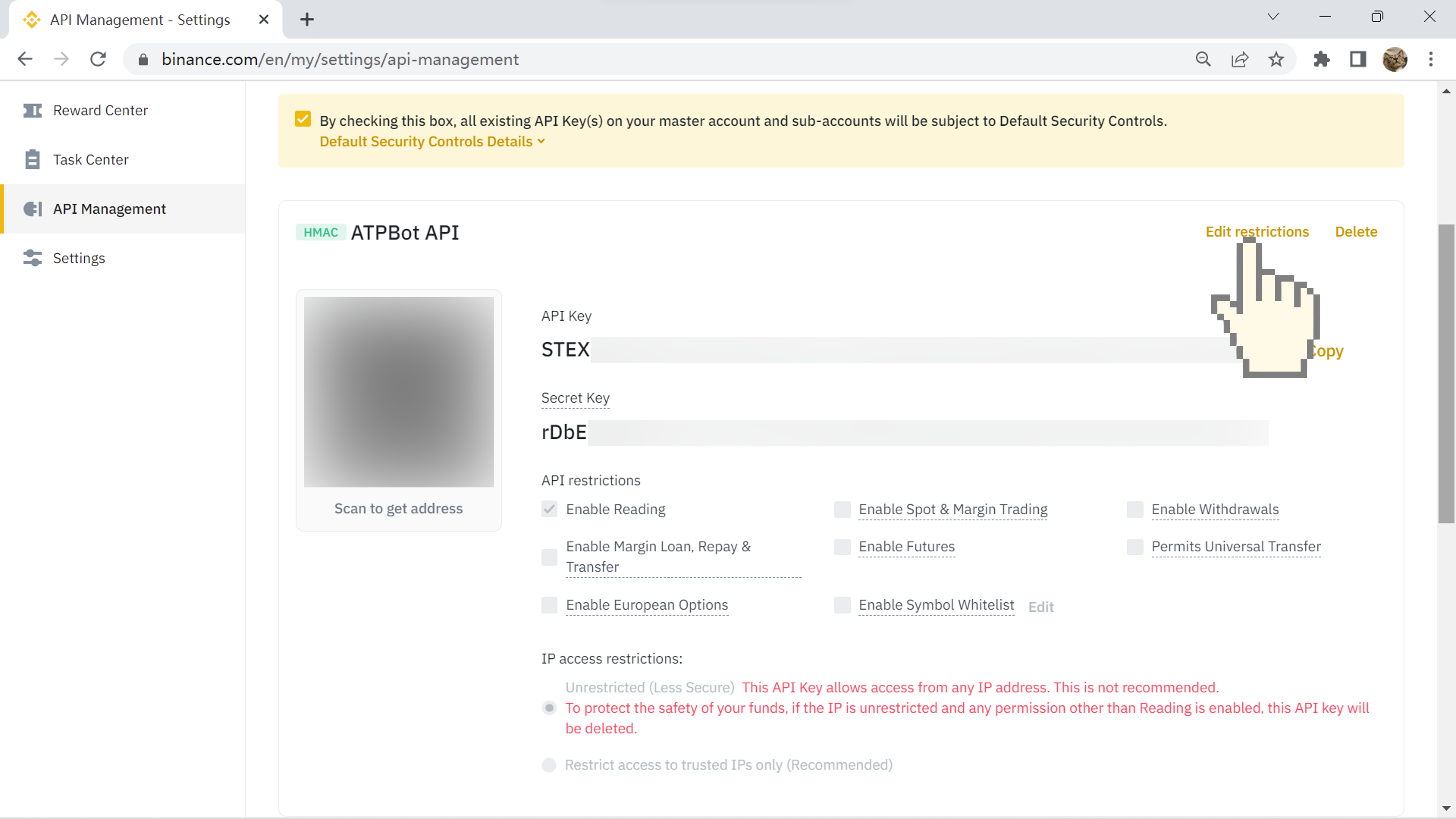 - Step1: Edit IP access restrictions
1) Choose the second option "Restrict access to trusted IPs only (Recommended)".
2) Copy ALL the IP adresses of ATPBots below and paste it to the blank. You can also copy it from the page "Connect To A New Exchange" in atpbot.com - "Dashboard" - "Exchange"
3.248.75.27 34.246.154.18 52.30.209.200 54.73.136.8 108.128.198.184 3.248.95.147 54.155.40.147 54.229.86.76 34.248.88.222 52.30.173.235
3) Click "Confirm".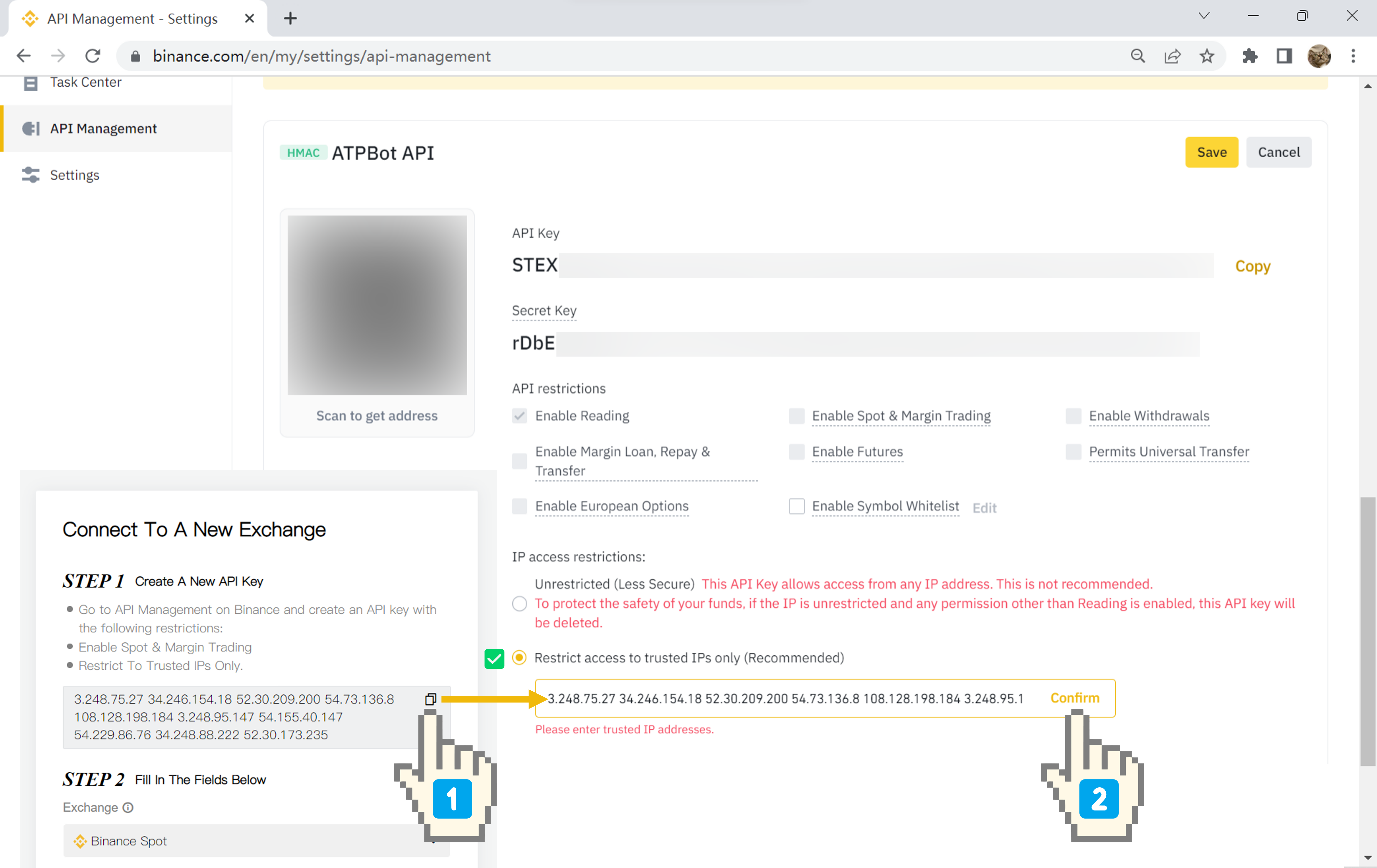 4) Now you can see that Binance has recorded all of ATPbot's trusted IP addresses and the API restrictions above become optional.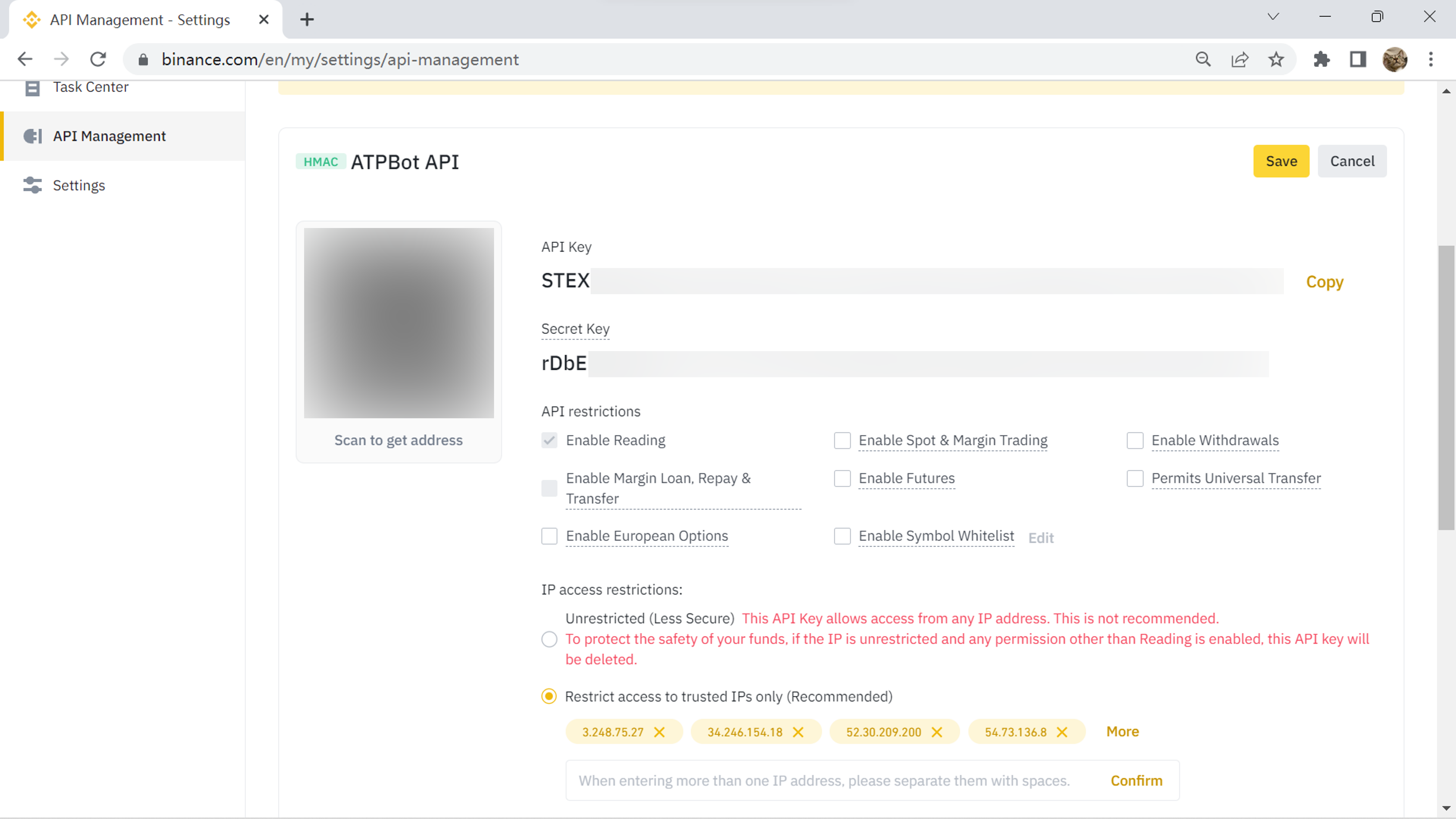 - Step2: Edit API restrictions
1) Check the "Enable Spot and Margin Trading" and "Enable Features" boxes.
2) Click "Save" to save all chages.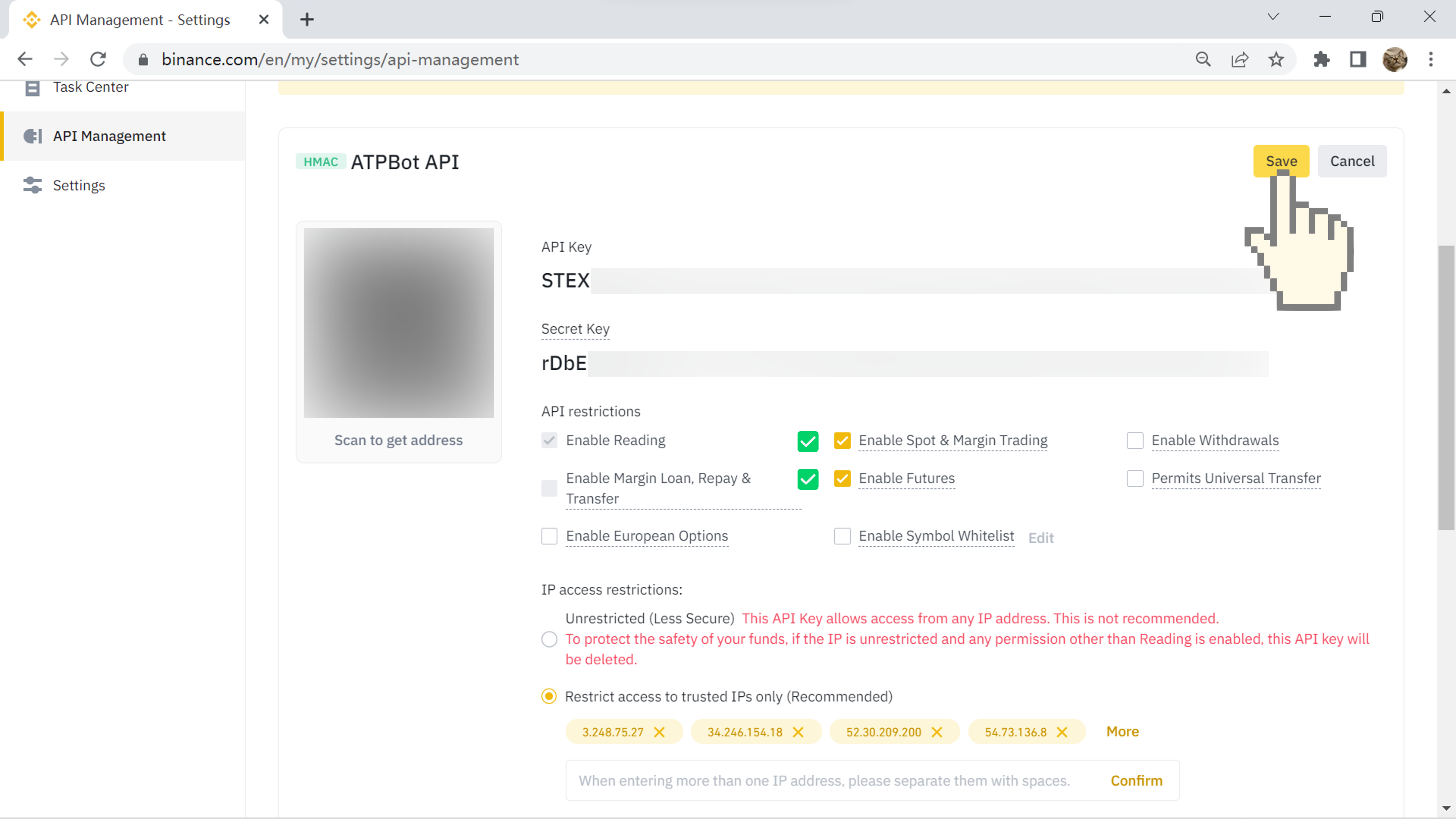 5. When you see the "Edit API success" promote, it means that you have successfully set your API restriction. Now you can
Connect your Binance API Key to ATPBot
.