How are the management fees charged?
Management Fee of 1.0% - 1.5% will be charged when running a strategy. No more management fees will be generated after the one-time management fee payment.
Where to pay the management fee?
Step 1
Management fee will be charged while starting to run the strategy.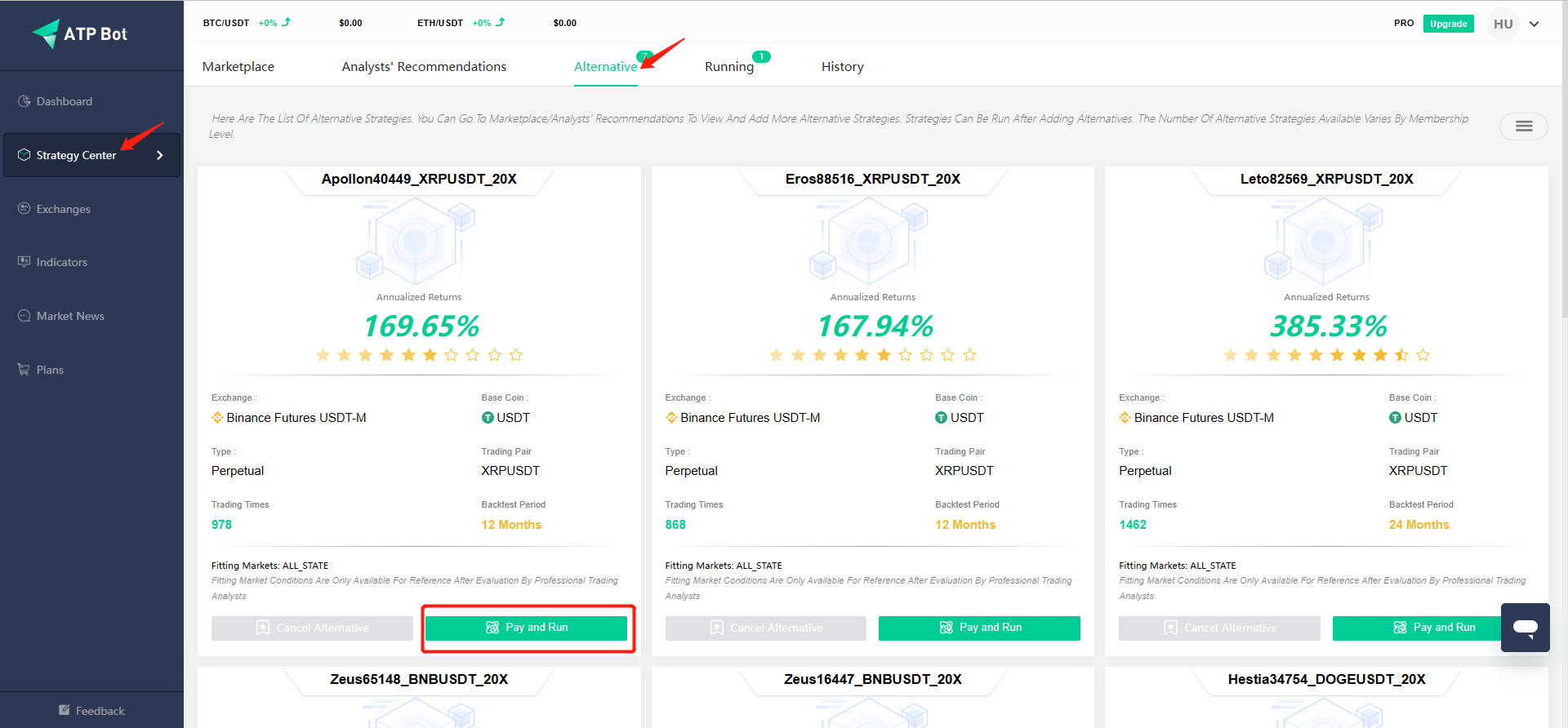 Step 2
After clicking "Pay and Run", you will see a pop-up window for the management fee charge.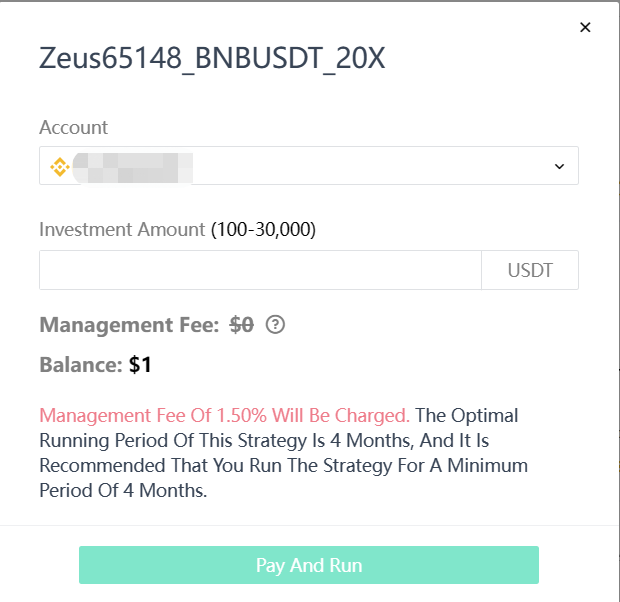 Step 3
Enter the amount you want to invest. The system will calculate the management fee amount for you based on the percentage of the management fee charged for that strategy.
Click below to know: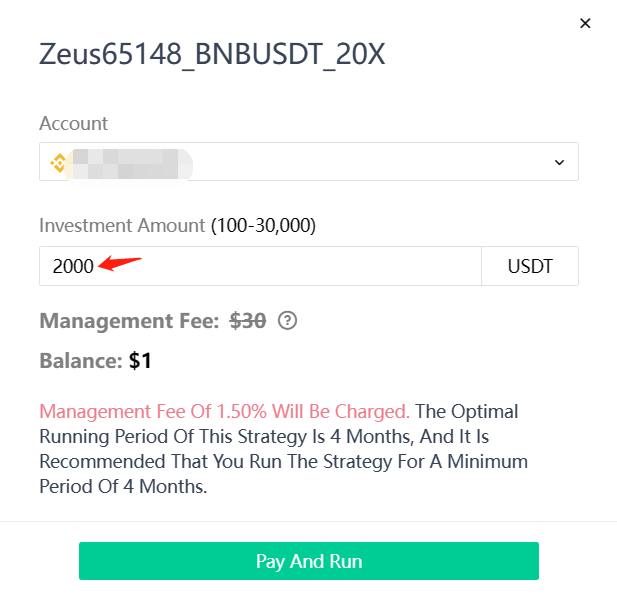 Step 4
Click "Pay And Run" and follow the prompts to to pay for the management fee.